Vineyard Tours Martinborough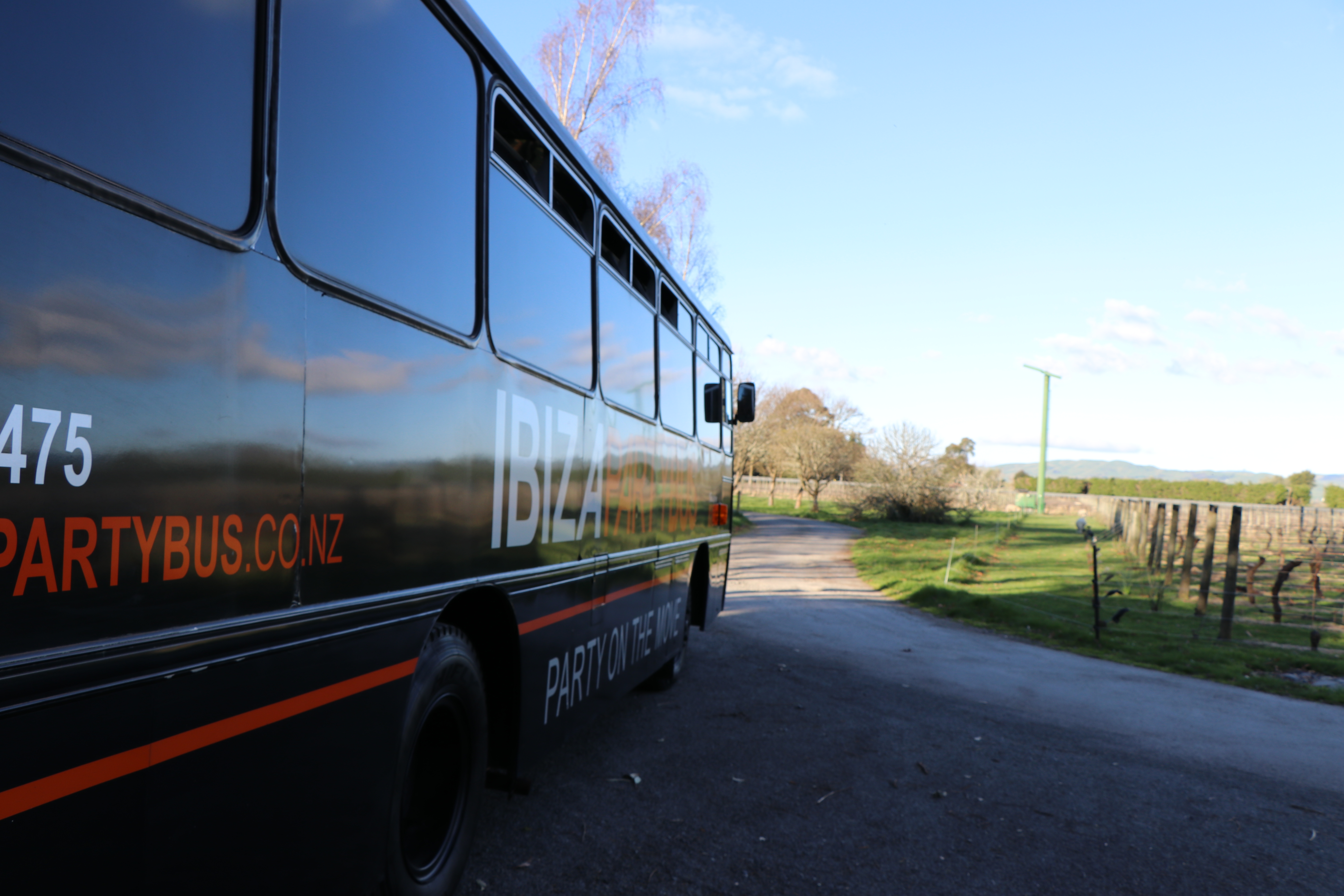 Grab a group of up to 30 of your friends as we take you on a 5 hour winery tour* around the beautiful vineyards of Martinborough.
Starting at 11:00am, we will take you to three different wineries before dropping your group back in the city at 4:00pm. As with all of our bookings we will provide free pizza on board, with the option to add a platter to share at our second stop.
*each Vineyard requires up-front payment of $10 pp to be paid in lump sum separate from bus hire

Ibiza Party Bus $2200
Saints & Sinners $2400